Since a few of my friends recently had babies, are pregnant or plan to be, I got inspired to make a little roundup of essentials for new and first-time moms. Some of these are items I used and loved, but some are new that I definitely want to try the next time around. The Fourth Trimester is such a challenging, emotional time. I was happy to use anything that might make life a little bit easier.
Share this with an expecting friend and comment with your go-to supplies for postpartum!
If you plan to breastfeed or pump, this genius little device is a MUST-HAVE. I didn't have it with my first because I didn't know about it, but now that I've used it with my second, I tell everyone about it. The Haka is a gentle breast pump that collects milk from your natural letdown while you nurse! It's so easy to build up a freezer stash with this alone.
I loved the scent of this body wash. I also liked dry brushing before a shower once or twice a week when I was feeling puffy.
No one talks about how messy and horrible the first few weeks are after birth. While the hospital will load you up with "goodies", I liked this underwear much better. Trust me, just get this kit.
I was one of those people who thought I could get by with using a couch pillow to prop my arm while nursing. Not, not the same. The Boppy is much more supportive. Plus, it's lightweight, simple to use and can be used to prop your babe when they get closer to sitting up unassisted.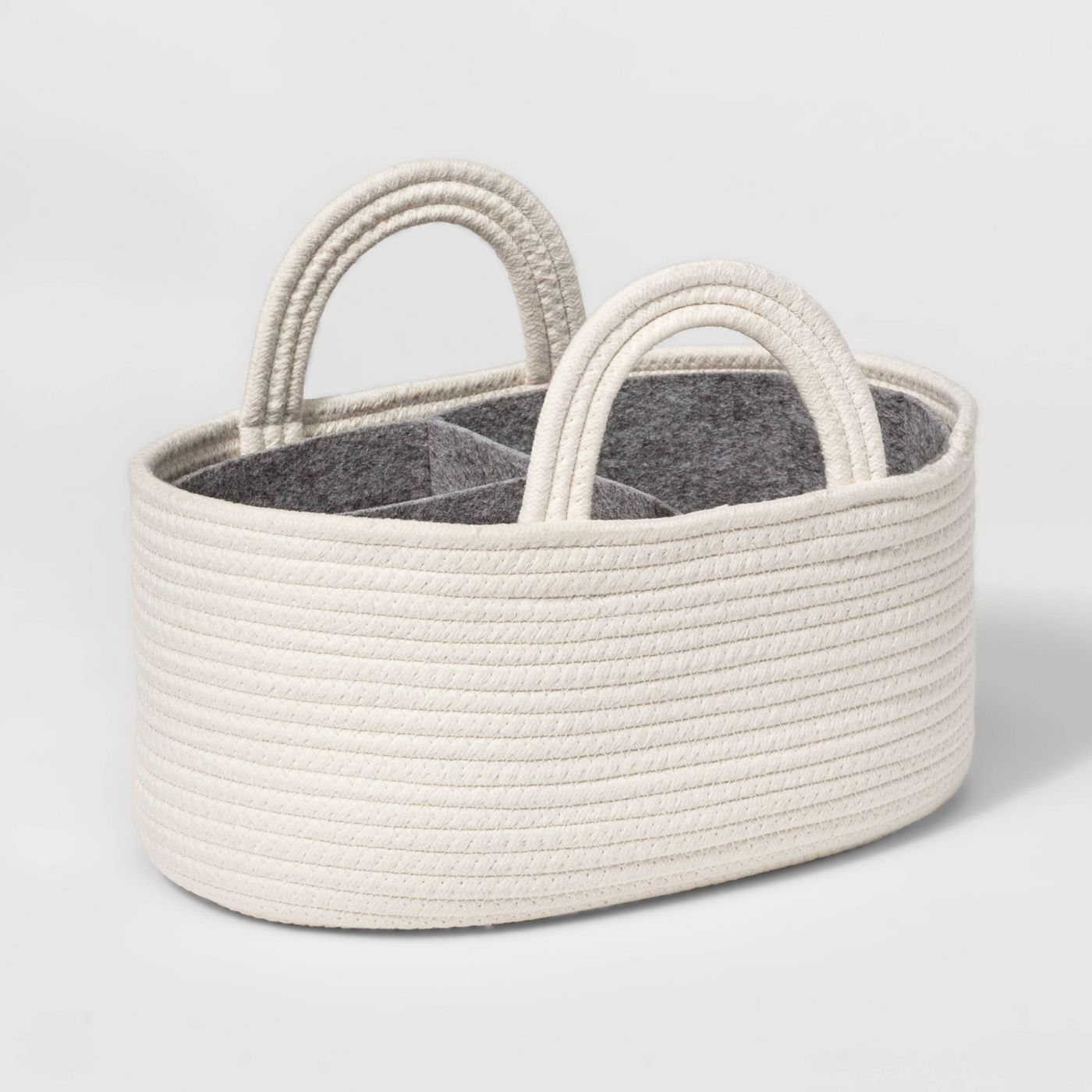 This is sort-of for mom, sort-of for baby. I inadvertently made my own version of this by nestling a small coiled rope basket inside a larger one, but had this existed when I was decorating the nursery, I'd have snatched it up in a heartbeat. I love being organized, and trust me, the changing table gets out-of-hand real quick.
I did not use this kit with either boy, but, man, this seriously comes with everything you need!
Oh my gosh this bra looks 1000 times better than the strapless, dingy, wraparound style I have now. Definitely upgrading to this one next time.
These actually work really well, and are a nice little treat to pop on after a particularly rough night.
Haven't tried this brand yet but it looks awesome and perfect for those sleepless newborn days.
I didn't wear any makeup except for this eye cream for the first, like, six months. It is SO GOOD.
I only read four baby books: this one, "Bringing Up Bebe", "The Wonder Weeks" and "Baby-Led Weaning." Cribsheet will definitely help ease your mind about hotly-debated parenting choices. 🙄
I lived in henley shirts during maternity leave. They're so soft and comfy and nursing-friendly and kinda stylish!
I LIVED in these nursing bras. They're super soft and gently. It's like a supportive bralet for nursing women. They're comfortable enough to sleep in, too!
You may have heard that breastfeeding makes you incredibly thirsty, and I'm here to tell you that is 100 percent true. Do yourself a favor and buy a big ass insulated water bottle (with a straw for one-handed drinking!) for long nursing sessions. Insulation was key for me. I couldn't stand anything above ice cold.
Last, but definitely not least, are vitamins. Do not stop taking your prenatals! Those nutrients are still so essential for you and baby while breastfeeding. My preferred vitamin company actually started making postnatal vitamins, so I switched to those after giving birth and took them all the way through breastfeeding. There's another buzzy up-and-coming brand I'm curious about, too, called Perelel. (Honestly, I'll probably keep taking them since I plan to be pregnant again before the end of the year.)
It's a phrase you'll hear often, but the newborn stage really is fleeting. Remember that every difficult moment will pass and the good memories will far outweigh the bad. Keep trudging through and don't forget to soak in the snuggles. You don't need much to care for baby, but don't feel bad about investing in items that make you feel comfortable. 🥰